Beanfield Fly-In - 2011
Added 11/6/11, Updated 1/12/12. Click on images for a larger view.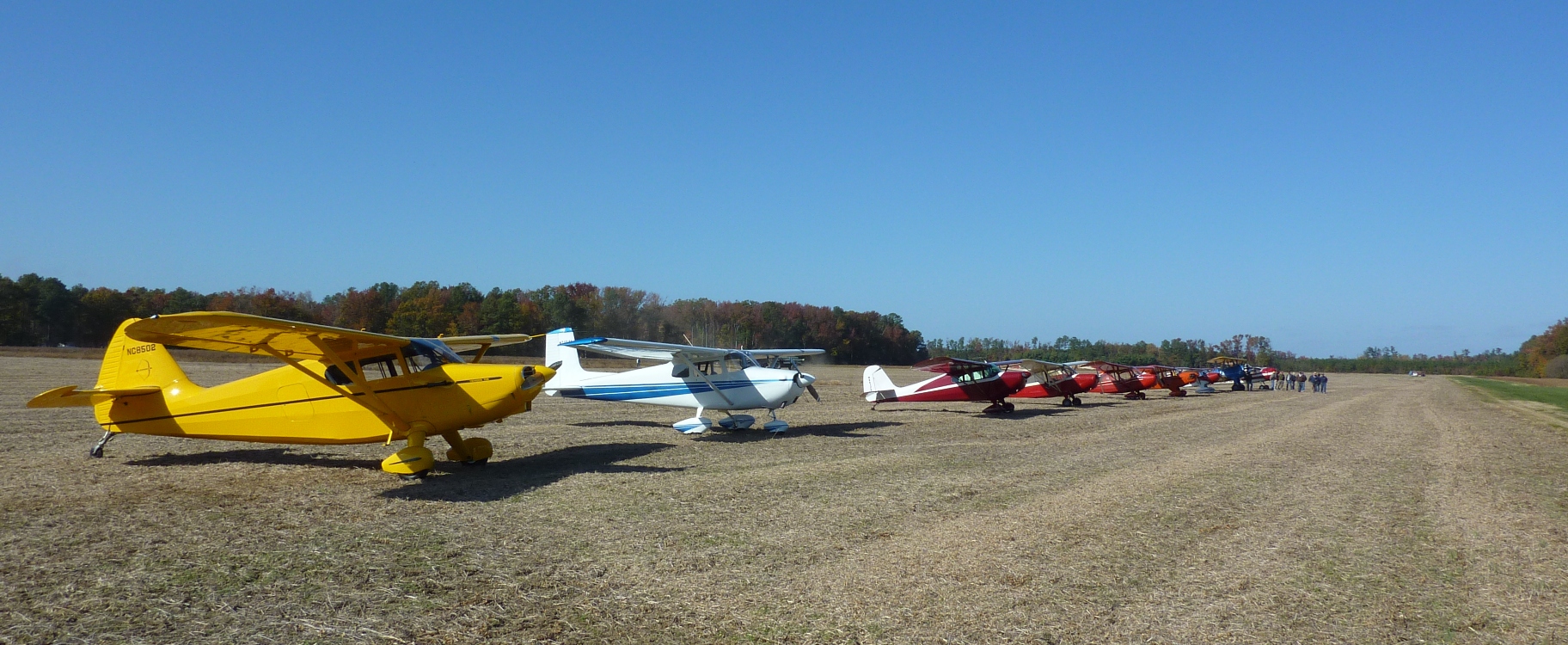 Sunday, November 6, 2011. The flight line at the impomptu "Beanfield Fly-In" at Sanford Field (VA23) at Coles Point, Virginia. Today nine aviators hopped in their vintage airplanes and flew from various points in Maryland and Virginia to Coles Point. A text message from one of the pilots the day before was all it took.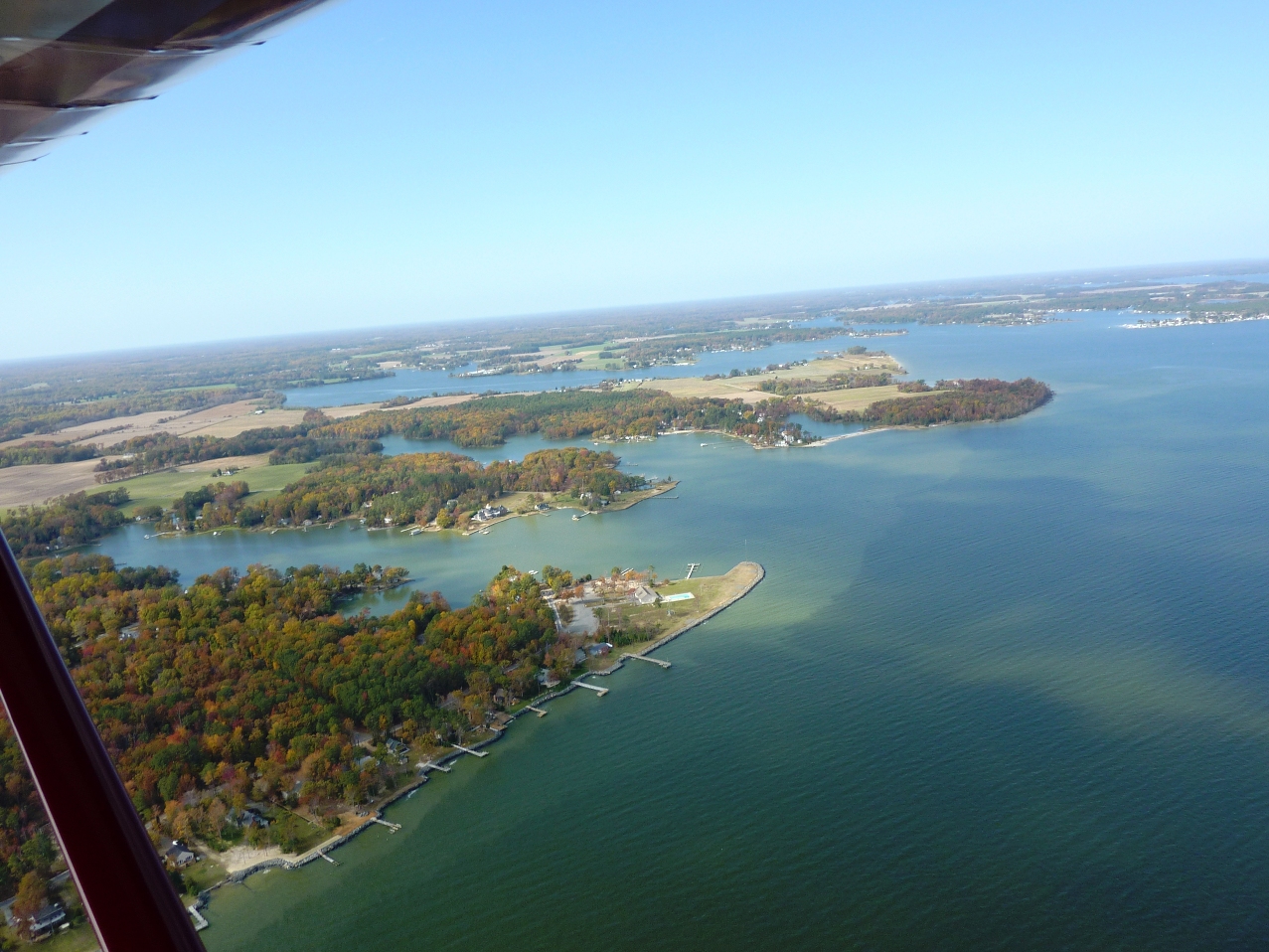 From Ophelia, I flew north along the shore of the Potomac River on a clear and calm autumn morning.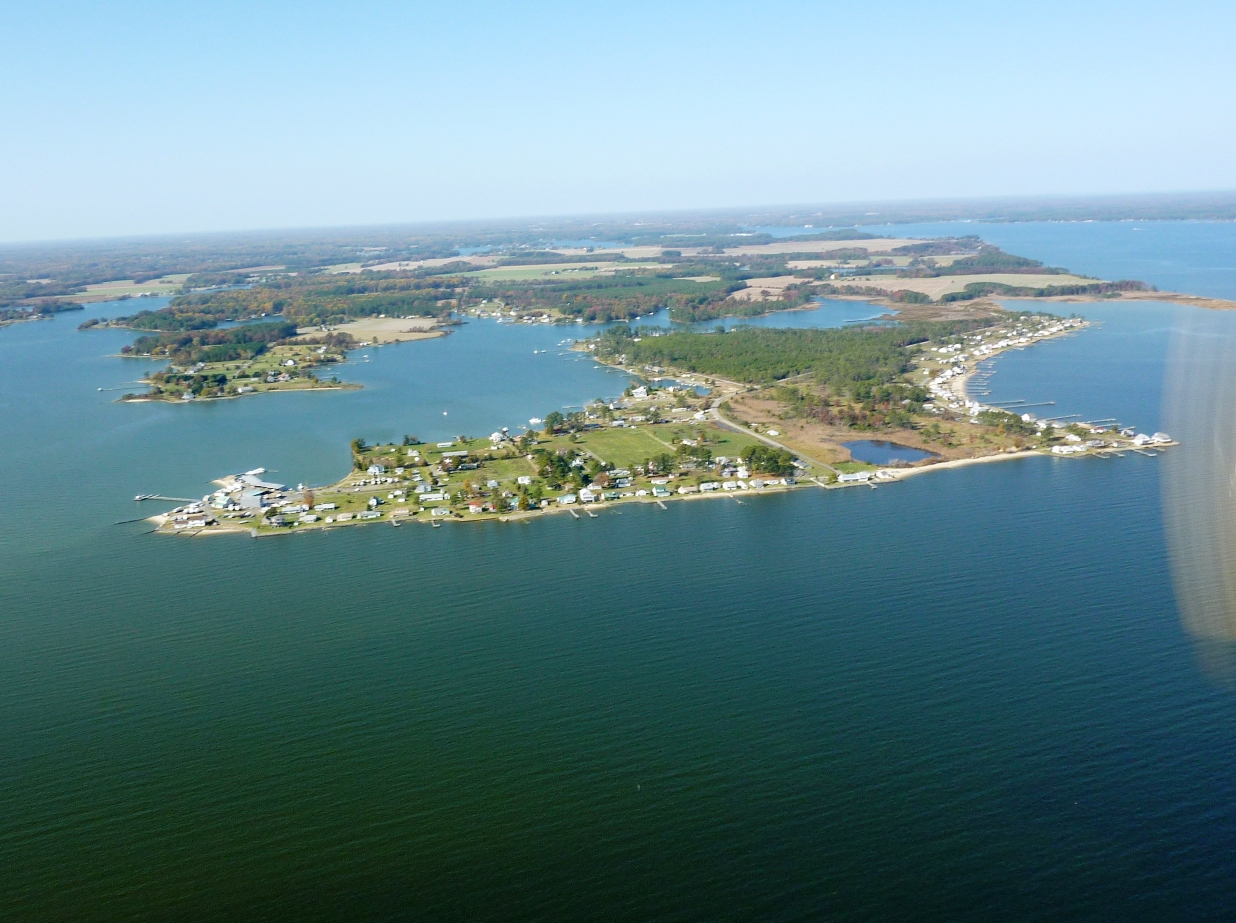 Lewisetta, Virginia.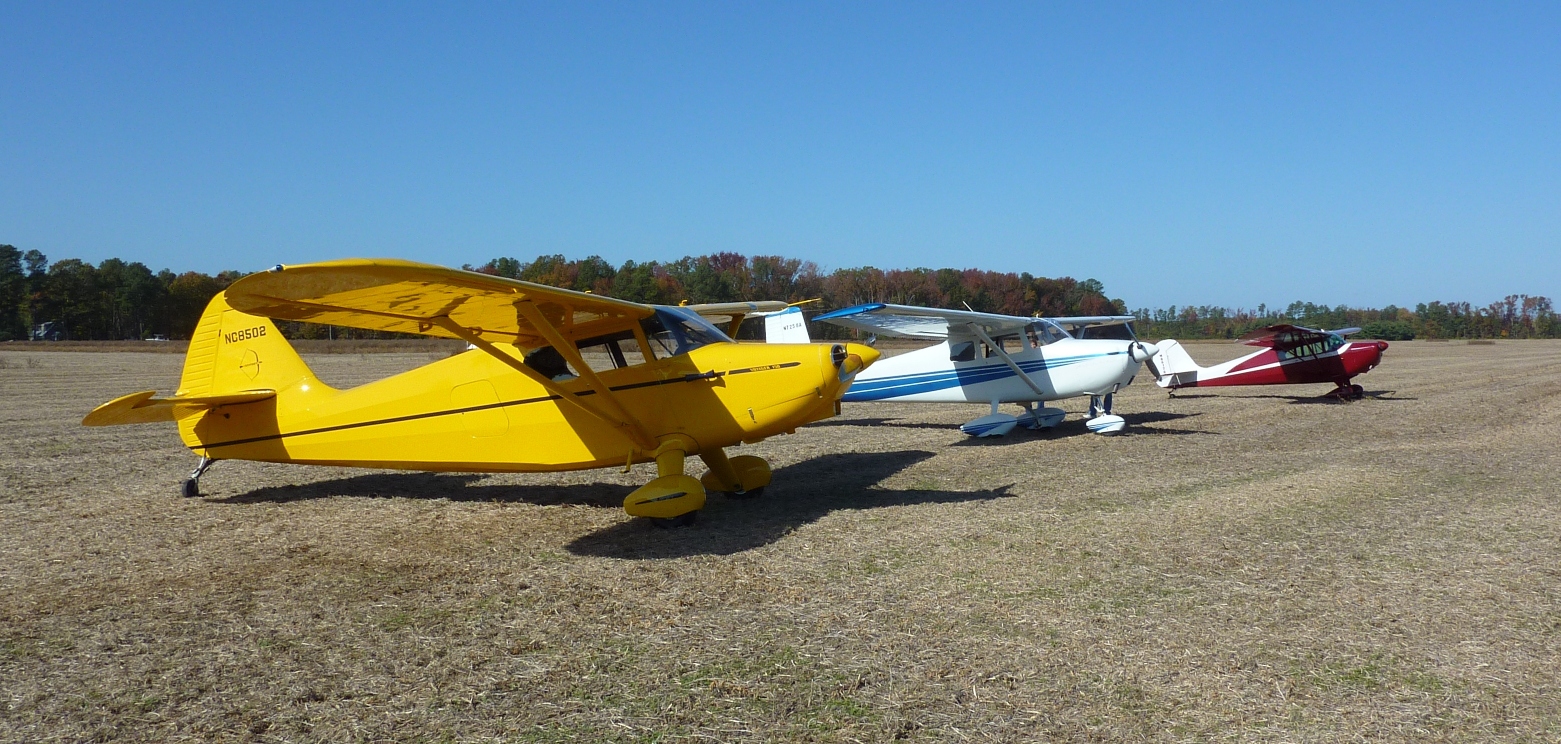 First Arrivals. I landed first in my 1946 Aeronca Chief. My friend and neighbor Mike Roe suggested I land first to "test" the unfamiliar field. Thanks, Buddy! The airstrip was firm and we found parking in the adjacent freshly harvested soy bean field. Mike was second to land in his 1947 Stinson 108-1 Voyager 150, then Mike Meyers touched down with his immaculate 1956 Cessna 172.

The next three arrivals parked next to my Chief: Bruce Kristof's Champ, Frank Isbell's Champ, and Dave Hinkle's Piper J-5A, all from the Petersburg, VA area.

The next arrival was a rare one: Kirk Wicker's 1937 Monocoupe 90A. This one has been repowered with a Lycoming O-320.

The sound of a round engine and a pair of wings signaled the arrival of the Stearman.

Pilot Justin Currier was suitably outfitted with a leather jacket and silk scarf. The Stearman flies at the Bealeton Flying Circus Aerodrome.

The final arrival was our friend Stan Sweikar from Dameron, Maryland with his beautiful Cessna 195.

The shadows are cast at taildragger row.

Frank Isbell's Champ.

Dave Hinckle's Piper J-5A.

Beanfield Bliss.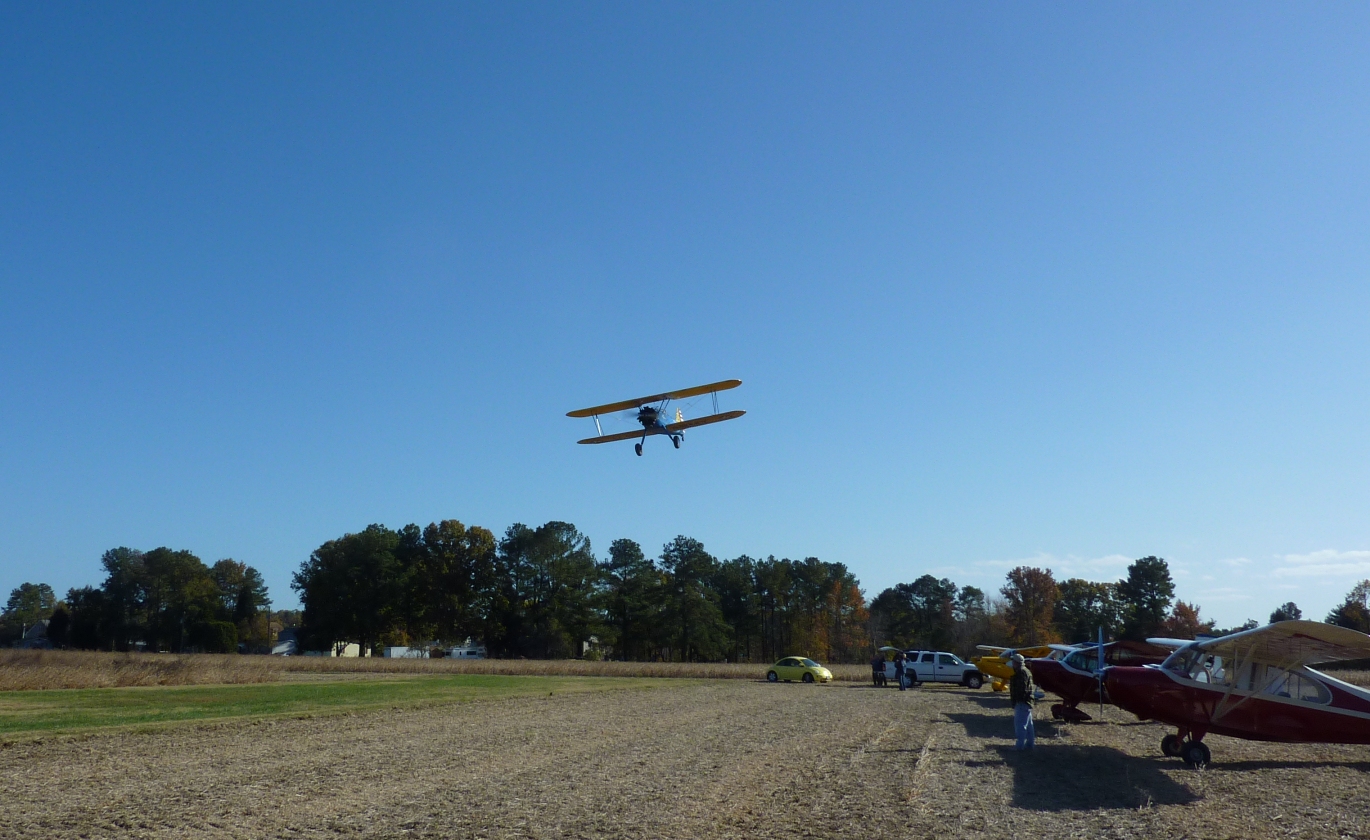 The Stearman does a fly-by on departure. At the end of the runway are some of the cars that took the pilots to lunch at the Coles Point Marina.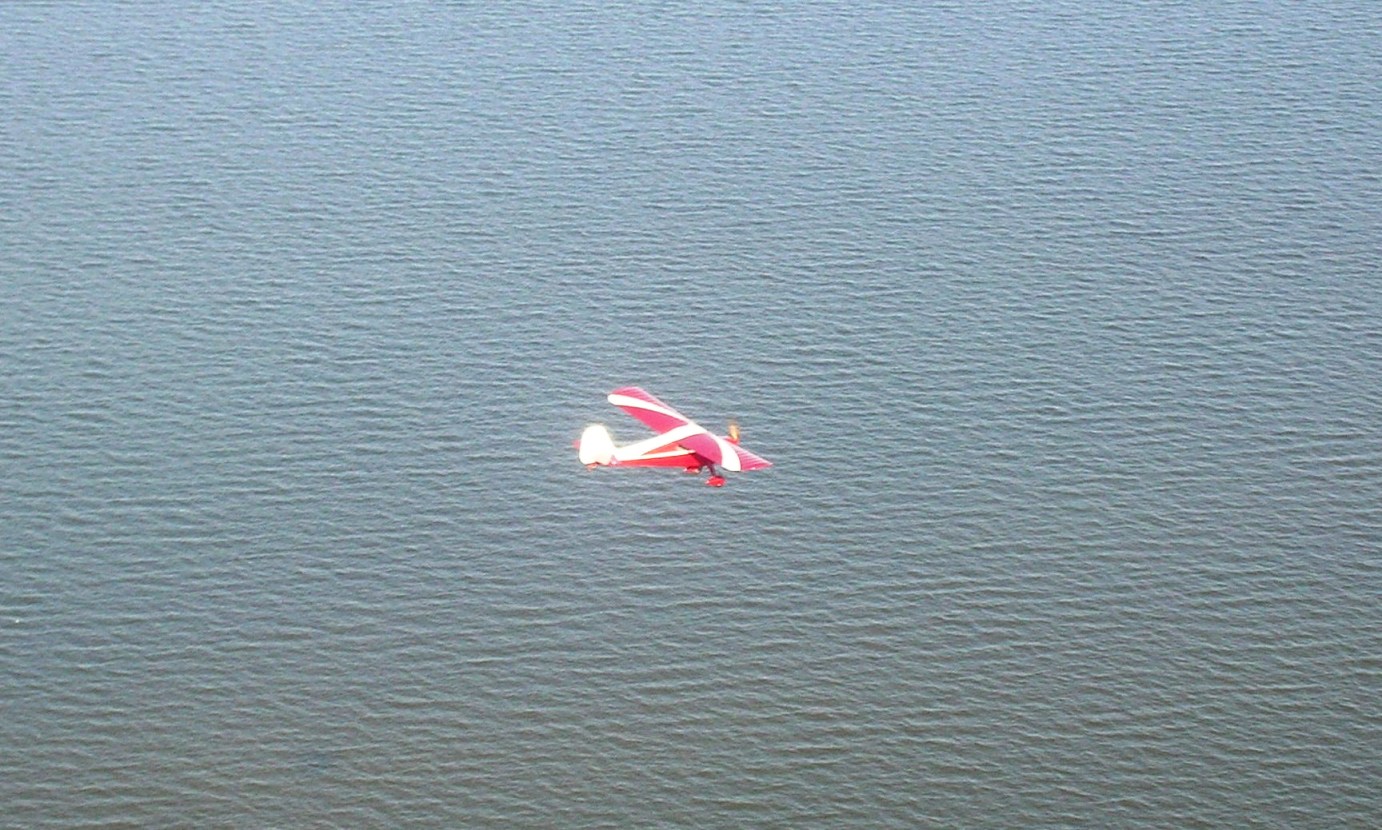 Mike Roe snapped this photo of me heading home along the south shore of the lower Potomac River.
Back to the "Flying Around Ophelia" page.
Back to the Hangar 9 Aeroworks Main Page